P2P Mailing case
P2P Mailing is a UK based logistics company that provides a delivery service to countries all over the world. The company hired XMLShop, after a recommendation from AirCityPost, to help develop Trakpak, a delivery solution designed for online stores, such as Marks & Spencer, The Hut Group, and others.
"We are now driving a 75% increase in parcels per hour running through our processing line. This was not only due to the quality code and 100% uptime we have achieved, but also down to some of the business decisions that were made after Suren challenged our original approach. We are operating a much more robust platform; support issues are resolved very quickly without needing to explain in minute detail."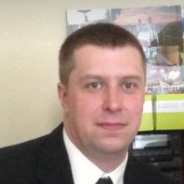 Dan Pope
Head of IT at P2P Mailing
The XMLShop team jumped right into the fast-moving work even though the project was complex and required a lot of software integrations with their partners. These partners included Jersey Post, Correos, and other major European carriers. The online platform was fully designed and implemented half a year before it was due (the development took 6 months instead of 12). Fast implementation was key for P2P Mailing as it gave them a competitive advantage in the constantly changing market of logistics solutions.
Another important aspect for P2P Mailing was avoiding any service disruptions. XMLShop implemented a self-monitoring component into the software. This self-monitoring notified P2P Mailing about any issues with the software and allowed them to be fixed before the customer even noticed that anything was wrong.
However, the real test for XMLShop came during a time of emergency. In August of 2017, a huge fire destroyed P2P Mailing's warehouse. All computers, servers and local copies of data were gone. Normally, such a disaster would take a heavy toll on a logistics company s ability to function, and paralyze it for a long time. However, since the online platform was designed in the cloud (with some parts backed up to the cloud), in the next business days after the fire, P2P Mailing's employees were already able to ship Trakpak packages from a new, temporary location. (P2P Mailing's shipping solutions, implemented by other providers, were unable to recover as quickly).
According to P2P Mailing's management, XMLShop brought, not just excellent coding, but also a strategic vision to the company. In some cases, P2P Mailing was even persuaded to change their original approach. In these cases, it was always rewarded with major operational improvements. As the result of the partnership between XMLShop and P2P Mailing, there was a 75% increase in parcels per hour running through the processing line, and 100% of uptime has been achieved. P2P Mailing is planning to transform other parts of their business, and has already offered XMLShop a future collaboration.
Client
P2P Mailing
Task
Avoiding service disruptions, reducing the amount of errors
Target
Optimizing productivity, achieving 100% of uptime
P2P case
ACP case
Rebound case